Developing Leaders and Scholars to Improve Healthcare
The VA Quality Scholars program trains leaders and scholars in healthcare improvement for the VA and leads change nationally and internationally.
The VA Quality Scholars program consists of eleven sites across the United States, as well as an affiliate site in Toronto, Canada. Each site in the US consists of a partnership between a VA hospital and an academic institution. It has an interprofessional emphasis with physicians, doctoral-trained nurses, clinical psychologists and pharmacists as fellows and faculty.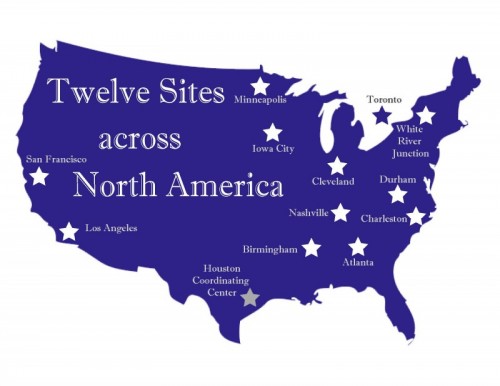 .
The Coordinating Center is excited to announce the VAQS program expansion following the recent program renewal! The competitively selected new sites include: Charleston, Durham, and Minneapolis. The VAQS program now reaches 11 sites nationally (existing sites include: Atlanta, Birmingham, Cleveland, Greater Los Angeles, Iowa City, Nashville, San Francisco and White River Junction).
The VAQS program is supported by the VA Office of Academic Affiliations and includes the Houston Coordinating Center, national program sites, and partnerships with the VA Rural Scholars program and the Toronto Quality Scholars program.
[cshero-post-carousel heading_size="h2″ title_align="text-left" heading_text_style="none" subtitle_heading_size="" posts_per_page="4″ orderby="date" order="DESC" layout="postcarousel.default" carousel_mode="horizontal" rows="1″ auto_scroll="1″ speed_scroll="5″ show_nav="0″ nav_align="1″ nav_arrow_style="default" nav_left_icon="fa fa-angle-left" nav_right_icon="fa fa-angle-right" nav_icon_offset="0″ show_pager="0″ pager_align="pager-center text-center" pager_style="default" content_align="" content_color="" content_hover_color="" content_bg_color="" content_bg_hover_color="" overlay_bg_color="rgba(255,255,255,0.8)" overlay_appear="" content_padding="" show_post_type="0″ show_title="1″ item_title_color="" item_title_hover_color="" item_heading_size="div" item_title_margin="" show_image="1″ crop_image="1″ show_category="0″ show_description="0″ excerpt_length="" show_date="1″ date_format="M d Y" date_font_color="" date_font_format="400″ date_font_style="initial" show_comment="0″ show_author="0″ show_read_more="0″ read_more="Read more" read_more_icon="fa fa-link" show_popup="0″ popup_text="Large Image" popup_icon="fa fa-search" link_type="btn-trans" item_link_color="" item_link_hover_color="" morelink="" moretext="" width_image="250″ height_image="300″ width_item="300″ move_slide="1″ title="Recent Blog Posts"]
Interdisciplinary Fellowships

Physicians, Nurses, Pharmacists & Psychologists

Network of hundreds of graduates

30% alumni in federal leadership
40% alumni in academic positions

Two-thirds in VA, take leadership positions

Alumni network: CEO's, CMO's & more

Nationally recognized research funding
Summer Institute is the culmination of VA Quality Scholars year-long works and the international collaborative that springs forth initiatives for future endeavors. Scholars, Faculty, and Fellows enjoy a week-long conference featuring world-renowned guest speakers, innovation, and scholarly activity.